management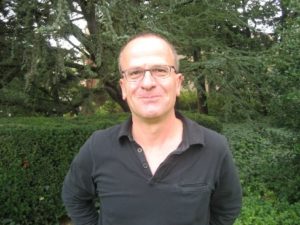 Prof. Moshe Sluhovsky
Vice Chairperson
Moshe Sluhovsky (PhD Princeton, 1992) is Paulette and Claude Kelman Professor of French History at the Hebrew University of Jerusalem. He currently serves as the head of the Institute of History, and as the head of the Lafer Center for the Study of Women and Gender. Over the years, he has held several fellowships—at Mellon Foundation, the National Endowment for the Humanities (NEH), the German Israel Foundation (GIF), and the Einstein Foundation; the National Humanities Center in North Carolina; the Davis Center at Princeton University; and the Graduate Center of the City University of New York.
His books include: "Believe not Every Spirit": Demonic Possession, Mysticism, and Discernment in Early Modern Catholicism and Becoming a New Self: Practices of Belief in Early Modern Catholicism. He also edited several collections of articles—two of which (on 500 years of Protestant-Jewish interactions) will be published in late 2021.
Since 2015, he has been collaborating with Professor Andreas Krass of Humboldt University in Berlin in a joint research project on the Jewish Presence in Gay and Lesbian Berlin during the Weimar Period, and the migration of German-Jewish gay men and lesbians to Palestine in the 1930s. Two collections of articles resulting from this cooperation will be published in 2021.